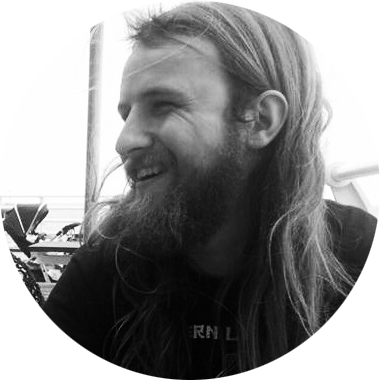 CONTACT
For commissions and queries please email me at:
contact@bradleyjcsmith.com
BIO
I'm currently based & working in Ipswich, UK. I've been working in the video games industry for 4 years. Graduated from UoS with a 1st degree in Games Design in 2014. I've been surviving as an independent developer since, jumping between freelance contracts and personal work in that time.

I was the lead artist and designer for a game called Ruya. A Tranzfuser 2016 winner, funded by UK Games Talent. It has since shipped with a feature on the AppStore, received positive reviews and won multiple awards. I'm now looking for my next project and keen on branching into studio work. My background is in flash games but I've been using Unity in the last few years.

I'm a skater. Which has instilled a persistent get up and try again mentality that I apply to my creative work. I often sell zines and prints up and down the country at illustration fairs with my partner Fennell. I've also been known to make poster art for DIY grindcore festivals. Some of my favourite bands at the moment are Touché Amoré, Ceremony and The Front Bottoms. One of my favourite games is Passage by Jason Rohrer.
AWARDS
Game Anglia 2017 – Game Of The Show
Casual Connect Asia 2017 – Official Selection
UK Games Talent – Tranzfuser 2016 Winner
Indie Speed Run 2015 – Best 3D Art Nominee
UCS Global Games Jam 2015 – Best Game
The Walking Dead Game Jam 2013 – Grand Prize Winner
TIGA Game Hack 2013 – 3rd Best Mobile Game
UCS Global Games Jam 2012 – Best Overall Game
TALKS
UoS, Global Game Jam 2018 – "Games That Changed Me"
UoS, 2017 – "Ruya Postmortem"
UoS, 2017 – "Pour Your Heart & Soul Into Your Work"
UoS, Global Game Jam 2017 – "How Jamming Got Me Into The Industry"